​Things To Consider When Embarking On A Ski Holiday - The Experts View
The slopes of the French Alps are one of the world's top ski destinations. They vary from low lying and gentle gradient slopes to challenging runs at high altitude. Many ski experts with years of experience often have an attachment to the French Alps. However, the list of do's and don'ts is long, and you must familiarize it to get yourself a place in 'the club.'
The French Alps offer plenty of options for the first-timers and those ready to take their skiing to the next level. It may take a long time to master snow-skiing but avoiding a few mistakes can make your learning easier. Popular places like Vaujany and Alpe d'Huez are leading Skiing venues in Europe, providing high-class facilities to skier from low to high altitudes.
Anyway, I have rounded up a few more things to consider when heading out onto the slopes.
1. Weather forecast
Photo by NOAA
Checking weather updates is necessary before heading out on the mountain. As a beginner, windy conditions and heavy snow can be very difficult. At high altitudes, the oxygen is almost half of what it is at sea level, leading to light headedness and tiredness quicker. This can make navigation harder and become and overwhelming experience. If you are prone to high altitude sickness, the best thing to do is find a restaurant to wait it out and enjoy some local delicacies.
Some places suggest checking air quality as air pollution increases significantly during peak season. Images of Beijing fog come to mind but it's nothing like that in the mountains. Although I have skied at many locations and never had to check the air quality, I have friends in the USA who regularly check weather details along with air quality. For example, one website people look to for information when visiting Schweitzer in Idaho, USA, is the Sandpoint air quality forecast.
2. Picking a resort based on your skiing ability and desires
If you are starting out, choose a resort that has a large learning area with ample opportunities for beginners and learners. La Plagne Ski Resort in France is a good example of this. The area offers nearly 65% of the on-mountain beginner slopes for first-timers, with a gentle long run of 15 km, perfect for those not wanting to take a lift! Do you need things to occupy no-skiers? Perhaps a leisure centre, some shops and restaurants will do? Give some thought to what a perfect holiday entails for your group.
3. Booking ski lessons and lift passes in advance

Photo by Lex Valishvili
Several resorts sell ski lessons and lift tickets in advance, removing the requirement of wasting an hour on your first day queuing for your passes. It is a good practice to ski passes and ski lessons in advance, to save you precious time and money. In-fact it's quite normal for ski lessons to be full so don' leave this to the day you are heading out. You might also get some good deals when making your bookings in advance.
4. Read and understand the rules of the mountain
Photo by Robert Koorenny
Every resort has its rules for skiing, and it is favourable to follow them. Showing negligence in following the rules will bring its consequences. There are different codes for skiers, which separate beginners from experienced riders. Make sure to go through the rules carefully before stepping on the slopes. These vary from understanding the person in-front has right of way, to queuing for lifts, to rubbish on the mountain and treating others with respect.
5. What gear to rent and what to bring from home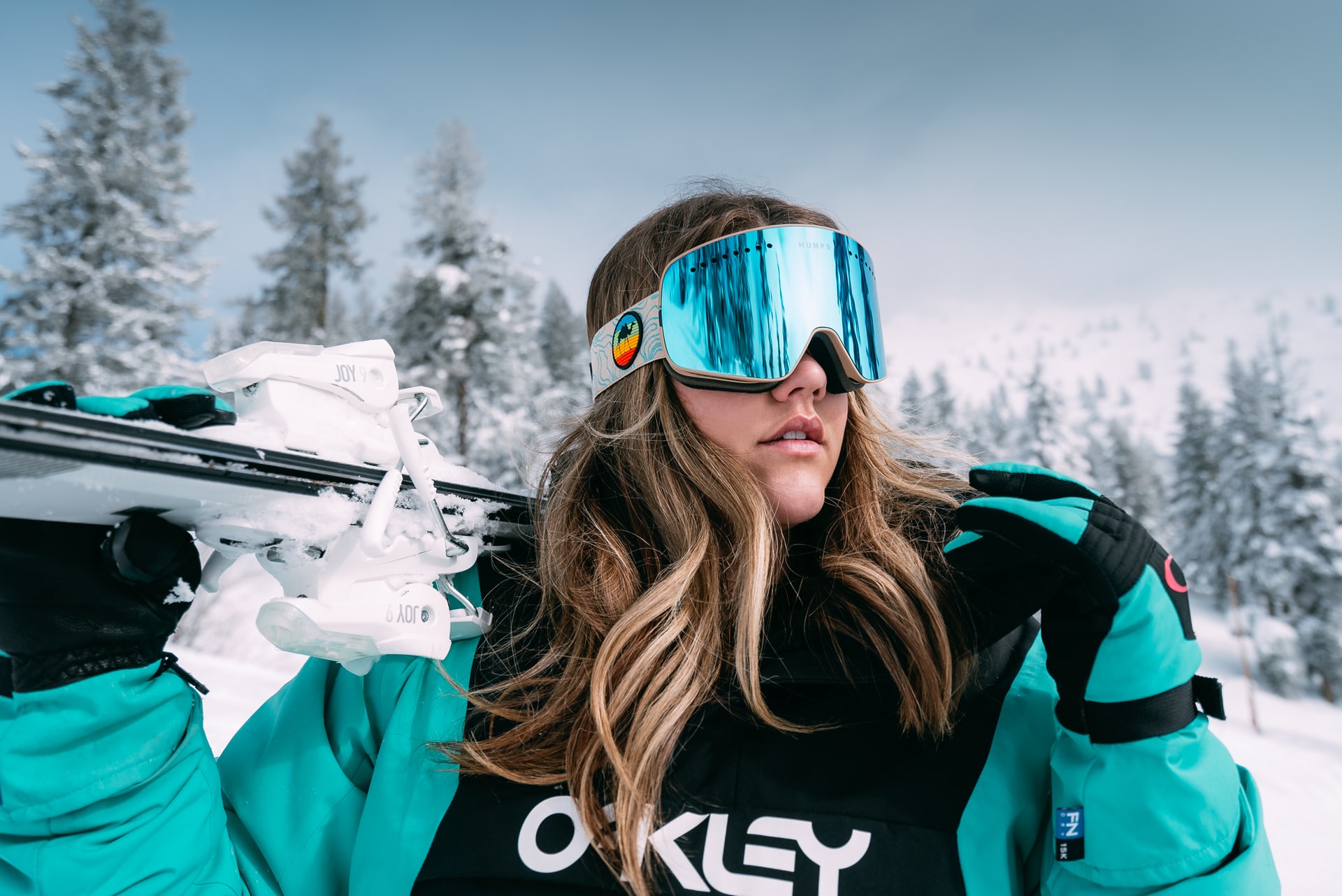 Photo by Karsten Winegeart
Soft wearable accessories, like gloves, jackets, pants, etc are note available to rent so best to invest and purchase some. If you can't stump up the funds then ask a friend to borrow some stuff. You'll be surprised how gear an avid skier has. Unless you know exactly what you want, the other equipment you should rent as its very expensive. This include skis, boots and pole. Most rental shops will do these three items as a reduced bundle. We also recommend getting a helmet!
In the present context, due to Covid-19, the ski tourists should carry the the necessaries like face mask for lift and sanitiser when disembarking.
6. Ski boots – Loose or tight fit?
Photo by Ethan Walsweer
You have to keep the ski boots on for 4 to 6 six hours continuously per day so its imperative that these fit well and are comfortable.. Ski boots can give you real trouble if they are too tight or loose. Ski boots are infamous for being uncomfortable. Improper boots are not only uncomfortable to wear; they also cause pain and cold feet. They can hinder the performance of a skier quite considerably. Most beginners often make the mistake of getting improper-fitting ski boots and suffer the consequences.
When in extremely cold conditions, the boots tend to contract or shrink, not giving your feet a comfortable place for themselves. On the other hand when its warm they can stretch a little; loose boots give extra room to your feet to move around, causing brushing and rubbing on your feet.
7. Carrying food and water
Photo by Hanna Viellehner
Going out skiing is an approximately full-day task. Remember to carry water and food along with you. You might get water and eatables at the resort, but you need to pay some extra money for it. It is not always safe to dine in the mountains.
A packaged food gives enough energy to keep you going for some time. A small pack of chocolate and almonds covered with peanut butter provides extra protein for longer sustenance. A water bottle tucked in the pocket of the inner jacket is adequate to keep you hydrated. Try and fill this up as often as possible.
8. Not prepared for tyranny of the Sun
At high altitudes, you are more exposed to Ultra violets than at sea level. It is the property of snow to reflect the sun's rays. You must protect yourself with extra effort, as the sun is above your head and rays bouncing off below you. Goggles with excellent lenses and good sunscreen are the secret for protection.
9. Letting your ego take over
Taking a few lessons on skiing and reciting some ski terms, you may think of yourself becoming proficient. The advice for you is to keep your ego under control. Even skiers that have been skiing for years check their technique at regular intervals.
Falling is the basics of skiing, and when you get comfortable with falling, you can feel satisfied. Even the expert skiers happen to fall, and that keeps them motivated towards improvement.
Avoid mistakes – Move forward
Skiing can be challenging. There are numerous hurdles you need to overcome. Taking the above tips seriously will help you to make your ski experiences more delightful.
Getting the fundamentals clear and the basics right of the sport is a key to a successful skier in the future. As a beginner, by sticking to the above, you are already taking a step forward to having a more pleasant time on the mountain slopes.